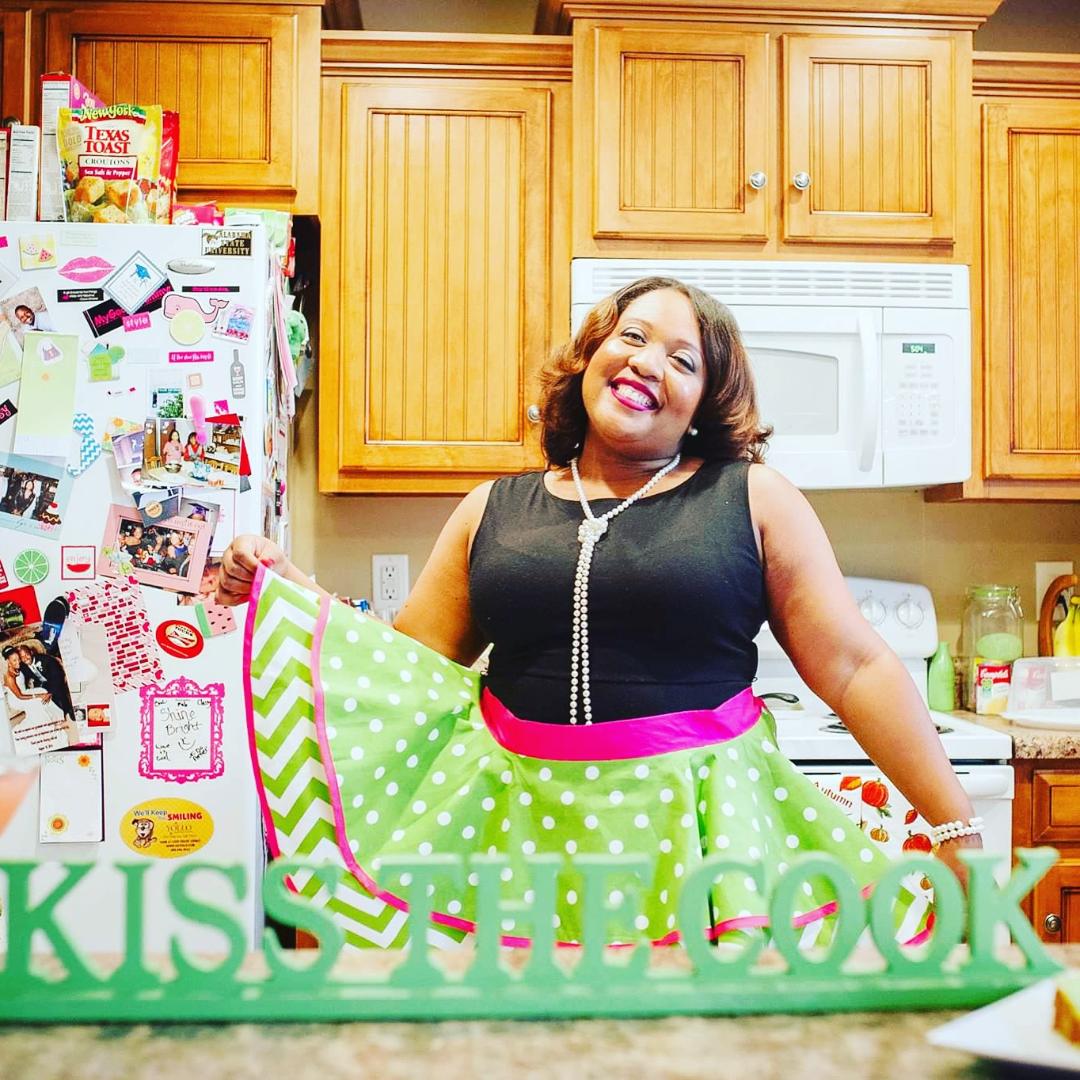 In the Kitchen with K Marie is a blog started by Katrina Adams for her passion for cooking and entertaining.
Her bio states "I love to share and create recipes. My passion for event planning, cooking, baking, and entertaining started early. I believe the kitchen is the heart of the home. You can have so much fun making wonderful meals for your family and friends. Many great memories in families are made through great meals. Family and friends ask me for recipes and ideas all the time and I thought this would be helpful for them as well as others. As a little girl I watched my grandmother, mother and aunts prepare meals with love and passion, I realized early that I have it in my genes too. My love for weddings, bridal showers, and baby showers started at an early age. I have also loved to decorate too. These passions help birth Cooking with K Marie.The mission of In the Kitchen with K Marie is to bring out the domestic diva in all ladies and help everyone know the kitchen is the heart of the home!"
Tell us how you got started with your blog
I started my Event Planning Company KMA Events for my love of decorating and planning. I soon learned about blogging opportunities and wanted to do it all under one umbrella. This help me birth my food blog In The Kitchen w/KMarie. I love cooking, decorating, and planning. I am a lover of creativity!! I love hospitality work and it help me start KMarie, LLC.
Most rewarding part about what you do
The most rewarding part of what I do is using my gifts and talents to help serve other people and help them create memories that last will last a lifetime.
What did your HBCU experience teach you
One of the greatest valuable lessons My HBCU taught me (Alabama State University) is to never give up and keep striving for excellence.
Biggest lessons you've learned in business
One of the biggest lessons I have learned about overcoming obstacles and failures in my business journey is that they will come, and I just need to always have a plan a, b, c, and maybe even d. I can't avoid curve balls, but I can trust the plan and process.
Upcoming Projects
I am working on my second cookbook and have some virtual classes this summer with the Gardendale Library.
Inspiring Words for Others
My inspiring words for current and aspiring bloggers are: Follow your passion and dreams. Don't give up no matter how hard it gets.
3 Fun Facts about K Marie –
I love the letter K, I come from a very big family, I love cooking anything from a meatloaf to mixing up a cocktail!!
Visit her blog here – https://kmariekitchen.com/