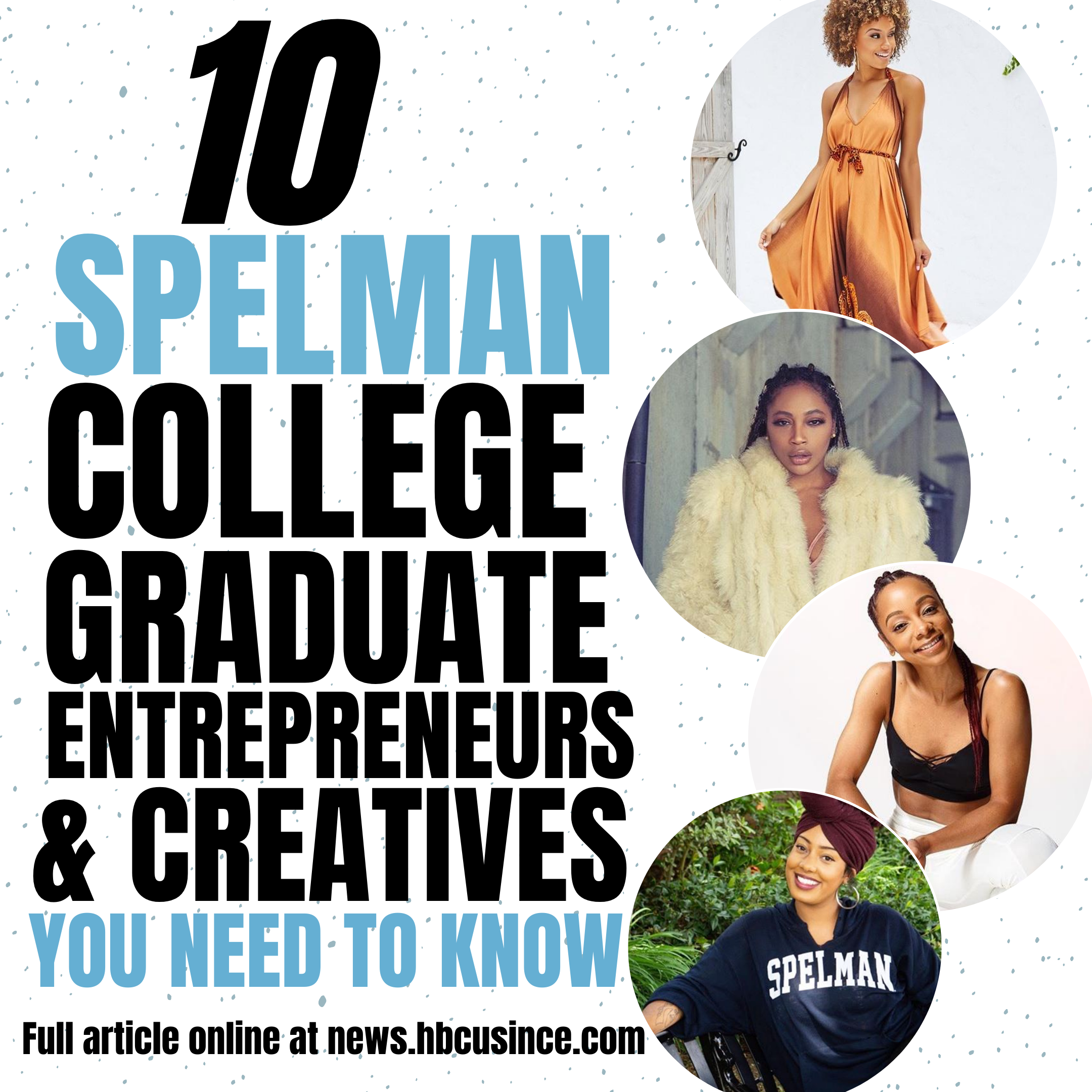 Historically Black Since is a platform dedicated to the culture HBCUs and Black Greek Lettered Organizations. We recently started a new social media series "HBCU Success Stories" where we highlight need to know HBCU graduates who have gone on to do great things.
Today we present 10 Spelman College graduates you need to know who are entrepreneurs and creatives.
1) Asha Grant – Asha is launching a bookstore in Los Angeles, CA. called the Salt Eaters. On a recent Instagram post she stated "Ever since I was young, safe houses for me have been libraries and independent bookstores"
2) K. Ameerah- K is the owner of The Nile List, which is an black business locater and e-commerce platform
3) Inez Lampley– Inez is a fitness and wellness coach and a certified personal trainer. She is also co-owner of the Lampley Fitness Lab, which she owns with her husband.
4) Jaimee Ratliff– Jaimee is a yoga instructor and wellness coach. One of her signature events includes the Hip Hop Yoga classes in Atlanta, Ga which have been hosted at the Mercedes-Benz Stadium
5) Catheryn Cross– Catheryn is the owner of Cathy's , which is a gourmet ice cream sandwich shop. They are located in Cleveland, OH with an Atlanta location opening up in Fall 2020
6) Jasmine Walker– Jasmine is a dance studio owner and former NBA Cheerleader.
7) Joy Brunson– Joy is a world renowned actress that has played in various movies and TV Shows such as hit NBC show "This is Us," "Snowfall" on FX and "Empire" on Fox
8) Kylie Alexis– Kylie is a model and the CEO of Priceless One Management, which is a special event staffing and production company
9) Mea Boykins– Mea is an entrepreneur, speaker and humanitarian
10) Kayla Marie- Kayla is a former NBA dancer and dance choreographer  
About Spelman College
Founded in 1881 as the Atlanta Baptist Female Seminary, we became Spelman College in 1924. Now a global leader in the education of women of African descent, Spelman is accredited by the Southern Association of Colleges and Schools Commission on Colleges (SACSCOC), and we are proud members of the Atlanta University Center Consortium.
Today our student body comprises more than 2,100 students from 43 states and 10 foreign countries. Spelman empowers women to engage the many cultures of the world and inspires a commitment to positive social change through service. We are dedicated to academic excellence in the liberal arts and sciences and the intellectual, creative, ethical and leadership development of our students.
To learn more visit https://www.spelman.edu/about-us