By Gabrielle Heyward
Maurice Allen, legendary golfer and world champion attended Florida A&M University, and his experience made him who he is today.
Allen, a third generation FAMU alum, started at the University of South Florida, after waiting for an offer from another university never came.
"I tried to stay away from it originally, but it didn't work out," Allen stated. "I started at a PWI [University of South Florida] and had a bunch of offers, but I was waiting on the University of Hawaii."
While at the University of South Florida, his experience wasn't the best which caused him to leave after a year and a half. Having transfer acceptances from Mississippi Valley State University, Florida A&M University, and Jackson State University, only one of those was destined to be.
While on the campus of FAMU, Allen says everything about being at a Historically Black University shaped him not only as a golfer but person as well.
"Everything about being on an HBCU, you get to learn and understand who you are and appreciate your blackness," Allen said. "It's something that's taught big time on HBCUs and gets lost in the shuffle with PWIs.
He even participated in the black student union at his PWI which was cool to be in but, having both experiences, Allen says they are NOT the same.
"When you are going into your classes, having professors that push you and teach you that you have this banner when you leave this institution for this institution, because they expect certain black excellence out of you, and it changes. It was different to see everyone be black." Allen said.
For Allen, his sports career started during his last semester at FAMU, where he had only two to three weeks left for school and then he got into golf.
"For me, [golf] was something that was solidified through the intramural program. They had this one intramural drive, chip, and put the contest in the spring. I went and did because I was always trying new things, and FAMU had a great facility. I went out there and tried it and the rest is history."
After graduation, Allen attended Life University to become a chiropractor and it was a very different experience for him going from an HBCU back to a PWI.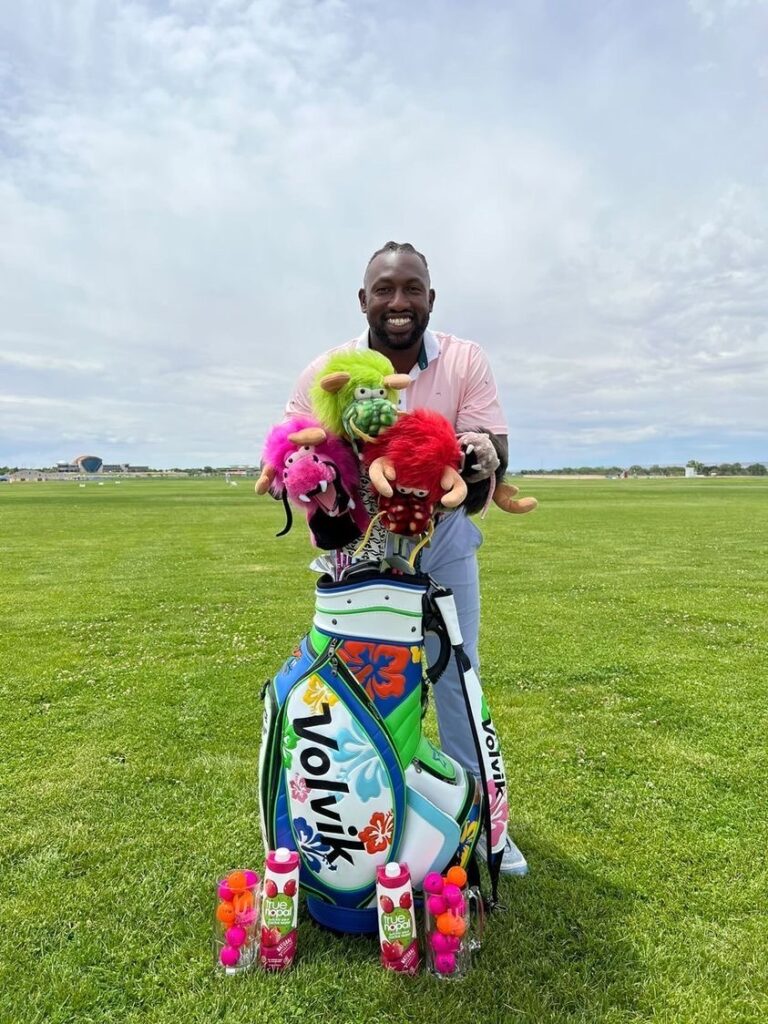 "The terminology was weird, and I remember raising my hand one day and I was like "Are y'all talking about Jesus?" "Oh, no we don't say that in here!" And I was like oh Nah, I can't be in here then." Allen recalled.
Due to another bad experience, Allen ended up leaving the school. Although his first season as a golfer had been paid for by the President of the school, it was everything he learned from FAMU that helped his decision to leave the school.
For non-golfers, a long drive is how far you can hit a golf ball off the tee, who hits the golf ball the furthest. It's what Allen is best at and has won him multiple championships.
Being a black golfer, Allen says the experience has been terrible, just because FAMU taught him so much to demand what you earned, and it changes.
"The experience wouldn't be as bad, if I didn't go to FAMU, if I had gone to a regular school where they teach you something is better than nothing, then it would've been okay," Allen said. "But when you go to an HBCU, they teach you to demand what you earned."
Allen is still actively competing and is attempting to win more world championships. This year, he will be competing for five more titles and if he wins all five, he will retire.