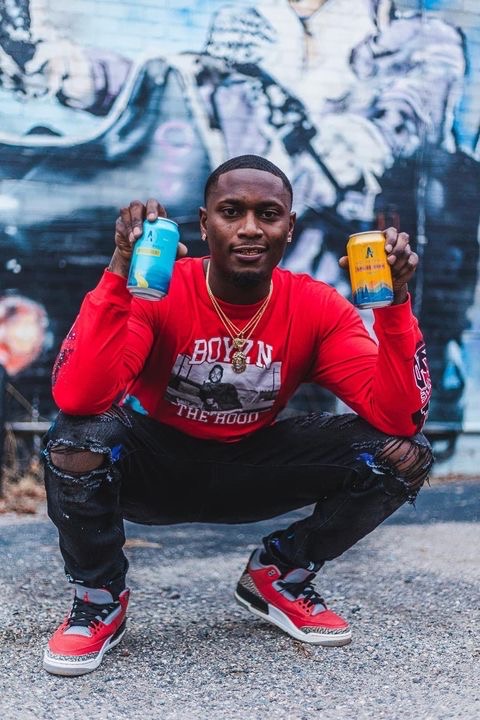 In this interview, we got the chance to speak to Ky'Wuan Dukes. A transfer Freshmen Business Major from Elizabeth City State University who is currently a Wide Reciever for Johnson C. Smith University's Golden Bulls. He is the first HBCU student to sign an NIL deal with Bojangles and many other top household names, amounting to 20+ deals he currently has. In this interview, he is going to be giving some tips on how student-athletes can get NIL deals.
Interviewed by our very own, Adrena Martin, she first posed this question to Dukes; "What are 3-5 tips you have for athletes to get NIL Deals?" Duke's responses were:
• "Market yourself"
• "Don't wait on the brands to contact you"
• "Find your lane, you don't wanna partner with just any brand but brands that fit you"
All great tips if you wish to envision for yourself how you want to properly represent brands while also representing yourself. Be YOU and truly support and promote brands that fit your character. Martin then asks the question of, "What are the do's and dont's when a student officially signs for an NIL Deal?" Duke says these two tips: "Don't sign any paperwork unless you have someone to look it over with you, so you can understand everything" and "Look at the business side of the deal and make sure you're completing every task set out for you in the agreement".
Following up with the next question of, "Having the student-athlete background, experience and deals you have, what are some words of advice you want to leave viewers and students with?" Duke leaves viewers and students with this, "I'd say basically– Just stay positive no matter what you're going through. Just keep going, no matter what you're going through and whatever you do, if you're dreaming and you can do it, don't ever give up. Giving up ain't no option and I go by that saying. I'd also say stay motivated, stay humble and just keep grinding no matter how life comes."
Lastly, Martin before concluding this interview asked, "How was the transition from one school year to the next, gaining and taking initiative on all these deals?" Duke's response was, "I'd say by preparing a little bit better and mending my schedules, because with football and stuff that's gone take a lot of your time. Then you have classes too most importantly, get what I'm saying? Gotta handle and that and as far as the content and the business, you gotta handle that afterwards. I make sure I handle school or football first and then get to the other stuff, you feel me? Because that's what I'm there for first."
Before ending this interview and asking if he had anything else he wanted to leave us with he stated, "Nah that's it, I just wanna put on for the HBCUs".