As we near the end of the year, we're only getting closer to the largest HBCU Classic, The 43rd Florida Blue Florida Classic which started in 1978 in Tampa, Florida. Featuring the Florida A&M University Rattlers and Bethune-Cookman University Wildcats, the archrivals have played against one another since 1925 in Tallahassee, Florida. This year, they will be playing in Orlando, Florida at the Camping World Stadium, making it the 25th Classic in Orlando since Central Florida was made its full-time home. Historically Black Since had the chance to speak with two football players from Bethune-Cookman; Kyler Edwards, left tackle for the Wildcats along with Jalen Christian.
Kyler Edwards, a sophomore on the field and senior in the classroom from Brooklyn, New York, now residing in Tampa, Florida. He didn't have plenty of choices out of high school aside from Jackson State University and a few other HBCUs, but Bethune-Cookman ultimately became his choice. Although he didn't play last year when they lost to Florida A&M at the classic, he was there in the sideline. Stating that the transition from being on the sideline to playing in the game is a whole new experience. "The atmosphere of pulling up to Orlando and seeing how many people came to support both teams was amazing.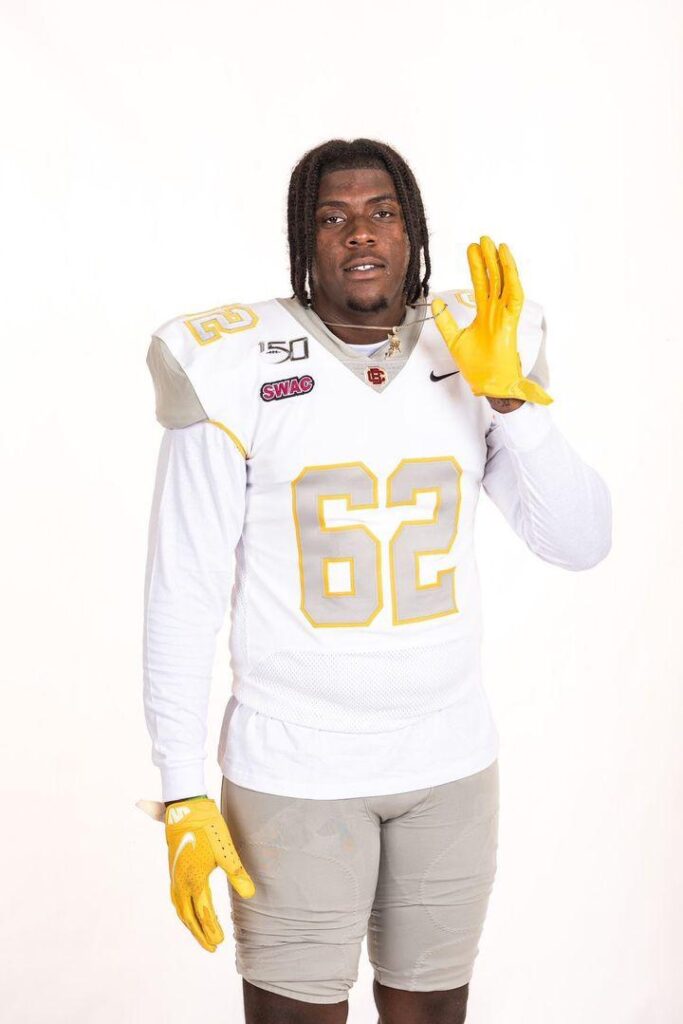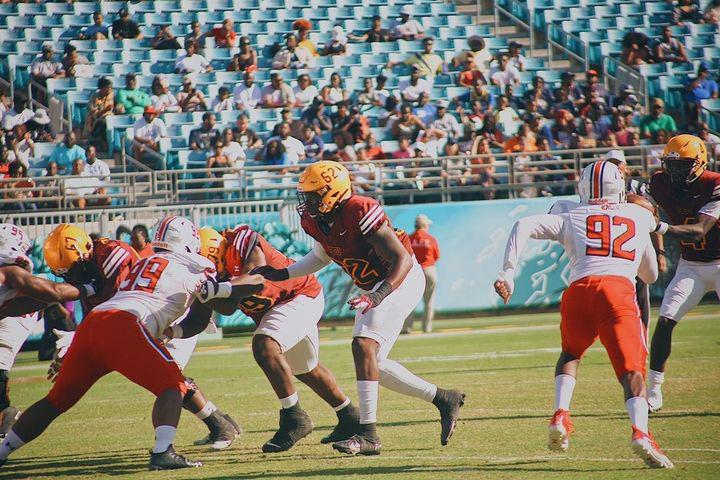 It's like a big fun battle and you get to go out there and have fun. I enjoyed it, it wasn't the outcome we planned but this year IT WILL be different. I personally feel like it's a difference to how people prepare and approach the game. That's the game where you play like your life depends on it and it can be anybody's game at the end of the day.", says Kyler. His most memorable moment he says has to be the 2019 win along with the nine-game win streak.
"Before going to Cookman, I didn't really know about the Florida Classic and the rivalry. It felt good to be a part of something bigger than myself. Football gives you structure, it can be bearing at times but long as you follow that structure and take it one day at a time, you'll be fine. Some people make it seem like it's harder than it is but it's truly the opposite. For me, it's class, practice and studying, afterwards I can relax. Some advice I have for incoming freshmen and students is not to get lost in the extracurricular activities on campus, especially as a student-athlete. It's easy to get sucked into it, losing yourself and forgetting the main goal which is your education. Stay focused and have fun."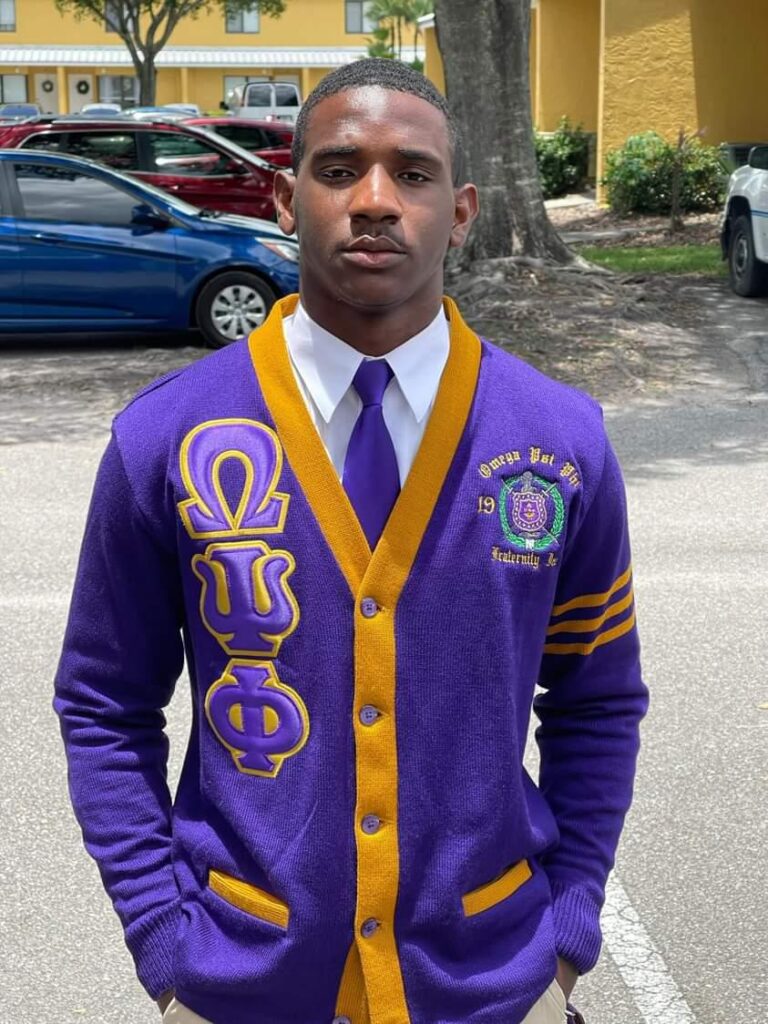 Jalen Christian, a sophomore on the field and a junior in the classroom at Bethune-Cookman and also a member of the Omicron Epsilon Chapter of Omega Psi Phi Fraternity, Inc. He got to Bethune-Cookman his senior year and didn't have a lot of choices between ULM and Bethune-Cookman. His reason for choosing Bethune-Cookman was because growing up as a kid he always went to the Florida Classic and always loved the Wildcats. His cousin, Isaac Jackson (Number 29) played as a linebacker for the Wildcats as well. He took the chance and ultimately made his decision on Bethune-Cookman. 
Last year being his first year on the field, playing special teams, "I've played on the field before and for a state game it felt similar, when you're actually in the field in the game you don't focus on the crowd. You focus on the game and the man in front of you that could possibly take your head off, but it's a great experience. My personal opinion on the Florida Classic, it's just another football game. Four quarters and you have to play and do your assignment. If you treat it like a regular game, then you'll go out there and execute."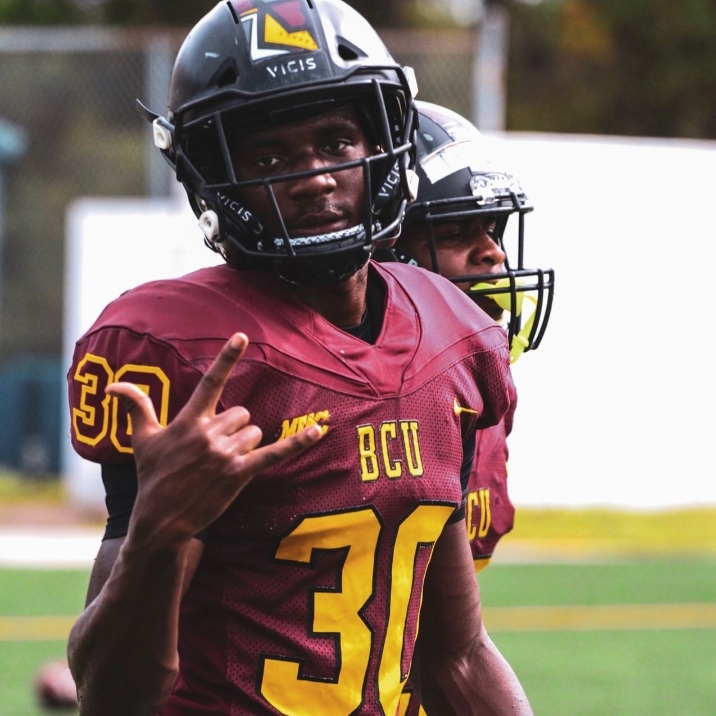 Saying that his favorite moment from the Florida Classic was tailgating with his family as a young man. Attending the venues before getting to the game, his favorite thing was Wiley Wildcat and listening to the Battle of the Bands. Now, it's all about the game and playing his heart out for his peers for bragging rights. For Jalen, being a Greek student-athlete, he says, "I harp on school because nobody can take education from you. I focus on school mainly and I currently hold a 3.7 GPA. I wake up and take my days one step at a time. Weights at 6AM, meetings at 8AM then when it's time to focus on class that's what I do. After that there's practice and back to schoolwork. With the Frat there's plenty to handle as well." The advice he has for incoming freshmen and students on campus is to be themselves. "Most people once they get into college they change, hanging with different friend groups and whatnot. Me myself I tried my best to remain myself. Back at home I was never a party person so I'm still not. I go to sleep early as I can close to 10PM, I focus on my schoolwork and stay myself. At the end of the day it's me, do you and never let anyone stop you from that."
We absolutely cannot wait to see these two archrivals face each other in the upcoming 43rd Florida Classic, you can purchase tickets to the Florida Classic and follow these young men on Instagram with the links below.
https://www.instagram.com/p/CTdPOsIspeV/?igshid=YmMyMTA2M2Y=
https://www.instagram.com/p/CiB9NC_NNJW/?igshid=YmMyMTA2M2Y=