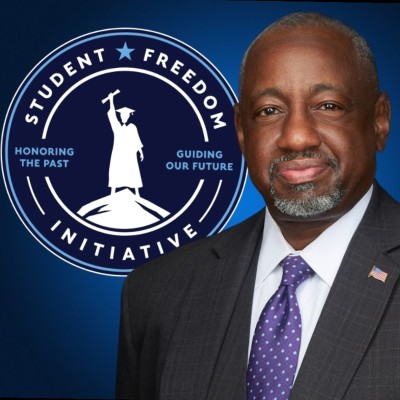 I guess it's true what they say, all heros don't wear capes. Truly a man of remakabe excellence, we had the chance to speak with Mark A. Brown. Executive Director of the Student Freedom Initiative which was founded by philanthropist and billionaire, Robert F. Smith. Brown is accountable for the Board of Directors; leadership, guidance and direction, business development and strategic communications. Known as "Major General", along with many other names. While amidst a student loan crisis in the United States, Brown held a board meeting with many professional and service organizations, including the Board of Trustees, Air force Aid Society, Life Member Air Force Association, American Society of Military, Riverside Military Academy, Alpha Phi Alpha Fraternity, Inc. and more.
With over 100 HBCUs in the country to pick from, Brown says, "They're all special to our nation and were there for us when we weren't allowed to go to most schools. They stood up for the purpose of educating us when education had been denied to us and did so with fewer resources than their counter parts. So we all owe a deep sense of gratitude for HBCUs." Attending Tuskegee University with the thought of becoming an Air Force officer, the Air Force paid for Brown to be there and he loved it. Serving 32 years in all saying, "I came in for 4 and before I knew it I was 28 years past it." The foundation he had at Tuskegge allowed him to serve successfully and become the man he is today. With plenty of history with our HBCUs, Tuskegee University was the proving ground that men of color could fly aircrafts, debunking a notion made by scientists that Black men couldn't fly aircrafts, they were sorely proved wrong. With the Black Airmen moving that they can fight in the war and did an amazing job.
Appointed by the Secretary of Education, Brown was the Cheif Operating Officer at the Department of Education, having the entire student loan portfolio for the nation amounting to 1.7 trillion dollars. Stating that everyone knows the big number but they don't know that 1/3 of that 1.7 trillion is defaulted and delinquited. In that 1/3 over represented by Black students, Robert Smith previously paid off 38 million dollars of student loans for 400 Morehouse graduates in 2019. Freeing them and their parents from this debt crisis. Brown says, "Every graduating class has a student loan debt framework similar to what he's seen at Morehouse. There's a significant wealth gap between Black students and their counter-parts. Robert says we need to find a systemic way to fix this. I left the department of education at their request and became the Executive Director of the Student Freedom Initiative which is a 501(c)(3) nonprofit organization dedicated to ensuring freedom in professional and life choices for students attending Minority Serving Institutions (MSIs), with an initial focus on juniors and seniors earning science, technology, engineering and mathematics (STEM) degrees at Historically Black Colleges and Universities (HBCUs). Starting from 9 Schools to 50 and still increasing. With the purpose of providing an alternative to students and services to help keep them in school. If you're a Black man in America you 9/10 know someone with student loan debt. An example, someone I knew was incredibly smart and more than capable to finish an Engineering Degree at Tuskegee but didn't have enough money to come back for his Junior year. A true loss to the nation.
https://m.youtube.com/watch?v=sVPSPzZab74
There are more and more people of color in the country, what is a minority today could someday be a majority. 63% of HBCU students get ParentPLUS loans which default at five times the average rate, killing your credit and the debt being held twice as long. Students should instead take an income intengent agreement. For example, if you work a job that pays you $80,000 a year, you'll pay it back at 2.5% of your income to the degree you needed it. If you go to grad school, teach, go in the military and you make less than $30,000 a year, you won't pay during that time. You're paying into a fund that becomes an endownwmnt for all those HBCUs so the future students won't have to go through what past students did."
Forming the HELP Program which stands for, "Handling Everyday Life Problems For Students". Things that happen in life outside of student loan debt disrupts students from their educational journey while already coming from a fragile economic background, causing a number of students to just give up on school. HELP is all about overcoming that issue. Getting back in the saddle and finishing your education. Granting a student up to $500 in an emergency that's non-tuition related to help take care of emergencies. With HELP paying the first 75% and the school paying the rest and more if they want to. With this program being at every HBCU that they service, being able to do this because of companies like credential.
Also forming the Student Freedom Agreement, which is the alternative for juniors and seniors majoring in STEM making satisfactory academic progress. Once they recieve their financial-aid award package and if they need more funding, this is an alternative to ParentPLUS and private loans. Particular instruments that seem to fail our community the most. Truly putting their best foot forward and taking initiative on this student loan debt crisis that's hitting our Black community hard, these two gentleman truly are heros that will be remembered for their great deeds.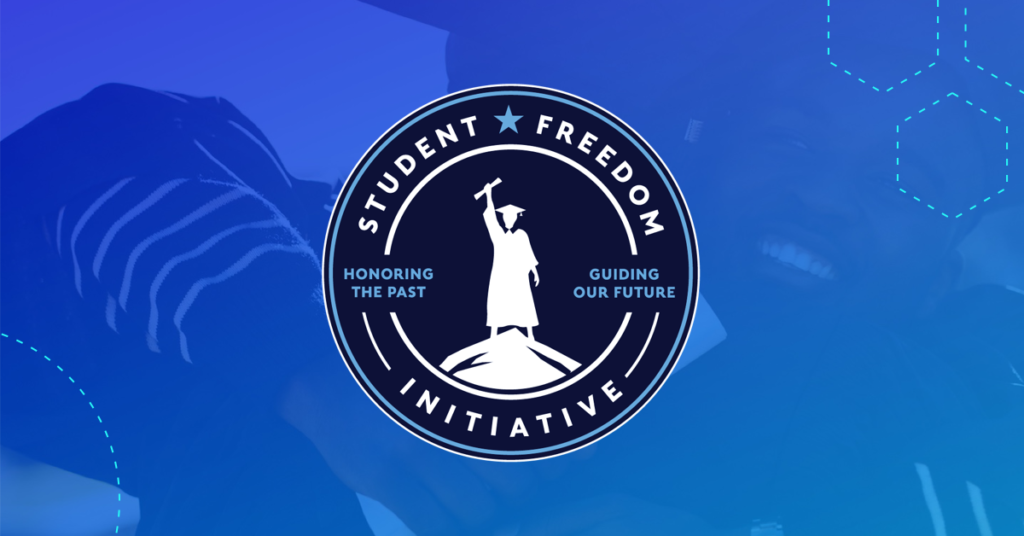 If you wish to apply to the Student Freedom Initiative and follow them on Instagram, you can do so with the links below.
https://studentfreedominitiative.org/student-freedom-agreement/?