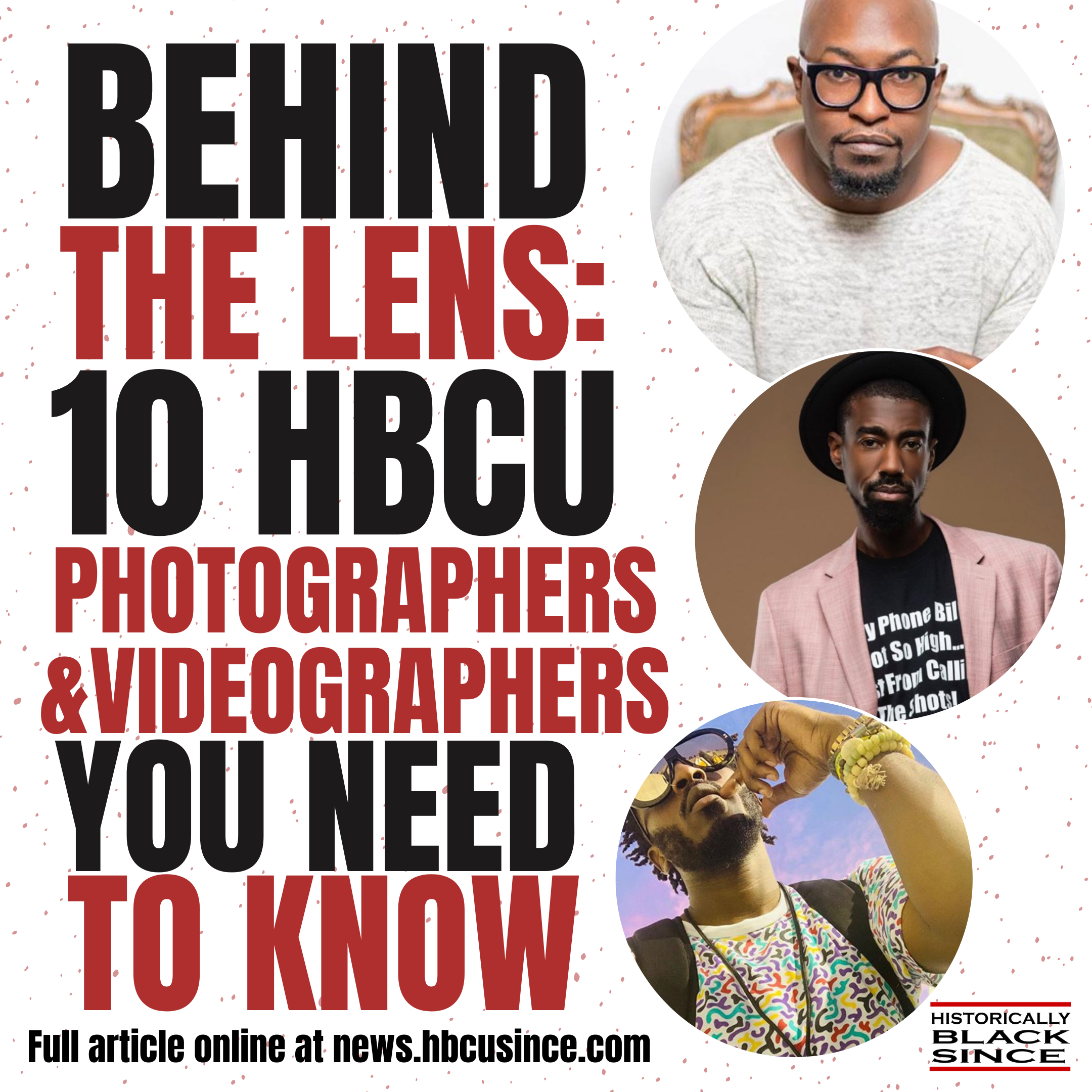 We have all seen the photos and videos, many of which have gone viral, of the 2020 graduates and prior. We've all seen the HBCU band and dance team videos that have graced social media and the internet as a whole. But, what many people don't know and rarely ever get to meet are the faces behind the lens that make these great photos and videos possible. Being a photographer and/or videographer is more than just picking up a camera and shooting. Making a photo or video come to life takes a lot of skill, creative eye and direction.
We recently started a social media segment highlighting various HBCU and Black Greek creatives and professionals you need to know. Today we present to you 10 Photographers and Videographers (in no particular order)
Dr. Price TV- Marvin Price does a great job at capturing the essence of the Dancing Dolls of Southern University and A&M College along with other student activities on the HBCU campus. He is also a member of Kappa Alpha Psi Fraternity Inc. along with being a graduate of Southern as well
Showtime Web- Showtime Web is a media company that documents the band life of various HBCU campuses including Alabama State University, Southern, University, Clark Atlanta University and FAMU just to name a new. They also include various high school and other local band events as well
Trin.t Productions- Trin is a 23- year- old entrepreneur, Youtuber and graduate of Southern University and A&M College. He has captured the dance teams of various campuses, including the famed Dancing Dolls of Jackson, MS
4. Demaridge – Khalid Demar of Demaridge is most known for covering the Alabama State University "Sensational Stingettes" over the past ten years. Demaridge Entertainment is a video content creator brand that specializes in weddings, dance reels, balls, engagements and more
5. MF Cool Productions- Michael F. Of MFCool Productions is a Photographer and Videographer that also got his start at Southern University A&M College. His campus reach includes Alcorn State University, and Jackson State University just to name a few
6. Garrett E. – Garrett of DaEdge1 Productions is a photographer and cinematographer. He is also the media director for the Human Jukebox band of Southern University A&M College
7. Antoinne Duane Jones- Celebrity photographer Antoinne is a graduate of Fayetteville State University and member of Phi Beta Sigma Fraternity Inc. He has captured various models, entrepreneurs and celebrities such as Syleena Johnson, Ms. Quad from Married to Medicine, and Willie Moore Jr. 
8. Suge Mike- This North Carolina based photographer and Omega Psi Phi Fraternity Member has captured students from various campuses within his area of reach.
9. Stove Top Visuals- Stove Top Visuals is a media company that has done a great job capturing the essence of North Carolina A&T University through its photography and videographer. They also specialize in weddings and other events.
10. Rico Pleasant of Rico Images- Louisiana based photographer Rico Pleasant has captured many graduates and members of the Divine 9 community from the campus of Grambling State University.